Description
A Broken Heart is a new mobile game for iOS and Android. Inspired by the Helicopter game and Flappy Bird, you take control of two halves of a broken heart. Guide both of them around obstacles and bring the two halves back together to earn points! There's one more twist. It's a competition. Team Singles vs. Team Couples. So pick your team, grab your partner (or not!), and get to playing!
History
I've been a solo-developer (previously nomadic and) trying various entrepreneurial activities for the past couple years. I've come full circle back to games. Future projects may include a co-operative platformer, a logic gate game, a unique twist on the tower-defense series, or a game about games.
Features
Challenge yourself to control both hearts or split the screen with a friend
Team Singles vs. Team Couples Valentine's Day battle
Leaderboards that track your progress against the very best players
Super awesome pixel art
Social sharing features
Quick and fun gameplay that's perfect for the quick breaks we need during the day
Logo & Icon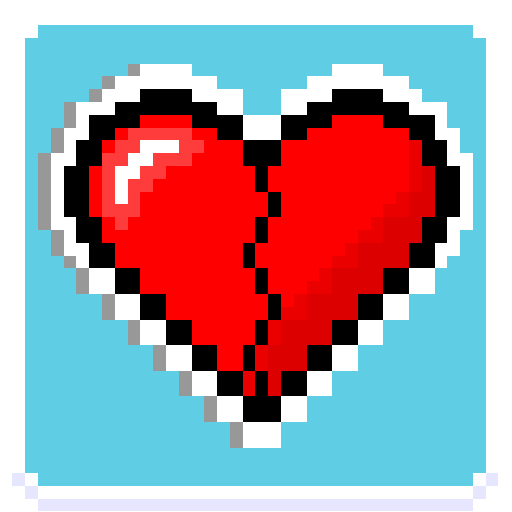 Additional Links
Making Of Blog Series (Coming Soon)

Explore the various game design decisions that go into even the simplest game and get advice on aoiding the many frustrating pitfalls of fully completing a game at tangledrealitystudios.com.
About Tangled Reality Studios
Boilerplate

Tangled Reality Studios is me. It's just a guy named Jacob trying to create games people love. The name Tangled Reality was born from the increasingly overlapping nature of our physical and digital lives. Particularly, I'm interested in how augmented and virtual reality can create completely new play experiences. For now, I've made some cool tech demos, but realized the AR/VR scene is a multi-person team game. I'm focusing on building out my studio to improve my own skills, establish myself in the community, and build the team necessary to take on the tech of the future. I also have a love for education which will show up in a few of my upcoming projects.

More information

More information on Tangled Reality Studios, our logo & relevant media are available here.
A Broken Heart Credits
Jacob Hanshaw

I do some stuff.
Contact