Description
Checkmate Chess Puzzles is a free chess puzzle app that features brainteasing challenges for players of all skill levels. Players start just a few moves from checkmate and it's up to them to figure out the moves necessary to claim victory! Don't like chess? Don't worry. The puzzles are fun and surprisingly addictive for even non-chess players and there's a tutorial that will get you up to speed in no time. Anyone who likes puzzles or wants to improve their chess skills will love this game. Whether you've never played chess before, you're starting out as a beginner, or you've been playing for a long time, this is the app for you. Not only are the puzzles great fun, but they will help you develop an intuitive reflex for recognizing checkmate opportunities and exploiting them. Get started now to jumpstart your skills.
History
After a long time spent making games and app in my free time, I quit my job and moved halfway across the world to the only place he could afford (Thailand) to further pursue my dream of being an independent game developer. I've been working late nights and weekends for month, but now it's ready to share and I'm going to tell the world.
Features
350 fun, challenging, and addicting 1, 2, and 3 move chess puzzles with more puzzles added daily
Achievements that encourage smart play and unique strategies
Simple interactive tutorial to help you learn all the rules in no time
Traditional chess games against local players or a custom AI unique to this app
Videos
33 Second Trailer of Checkmate Chess Puzzles YouTube
Logo & Icon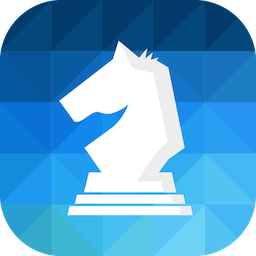 Selected Articles
Amazing Game!! Boy this game is addictive! Cannot stop solving these puzzles. Highly recommended for anyone playing chess.

Simon Bacher, Android App Review, Google Play Store
Additional Links
Tangled Reality Studios

Games, game progress, and game development tips at tangledrealitystudios.com.

Nomad Jacob

This is my blog that details the highs and lows of creating games while traveling the world at nomadjacob.com.
About Tangled Reality Studios
Boilerplate

Tangled Reality Studios is me. It's just a guy named Jacob trying to create games people love. The name Tangled Reality was born from the increasingly overlapping nature of our physical and digital lives. Particularly, I'm interested in how augmented and virtual reality can create completely new play experiences. For now, I've made some cool tech demos, but realized the AR/VR scene is a multi-person team game. I'm focusing on building out my studio to improve my own skills, establish myself in the community, and build the team necessary to take on the tech of the future. I also have a love for education which will show up in a few of my upcoming projects.

More information

More information on Tangled Reality Studios, our logo & relevant media are available here.
Checkmate Chess Puzzles Credits
Jacob Hanshaw

Founder, Developer, Marketer, etc. Does everything basically.