"Without a doubt, it is a tool that deserves 5 stars. "

The Ultimate Screenshot Tool is the best screenshot asset on the Unity Asset Store. Packed with a wide range of features and customization options, this tool makes capturing, editing, and sharing HD screenshots a breeze, both in-game and in the editor, across all platforms and pipelines.
Easy to Use
The ease of use is incredible. Just drop the tool in the scene and click.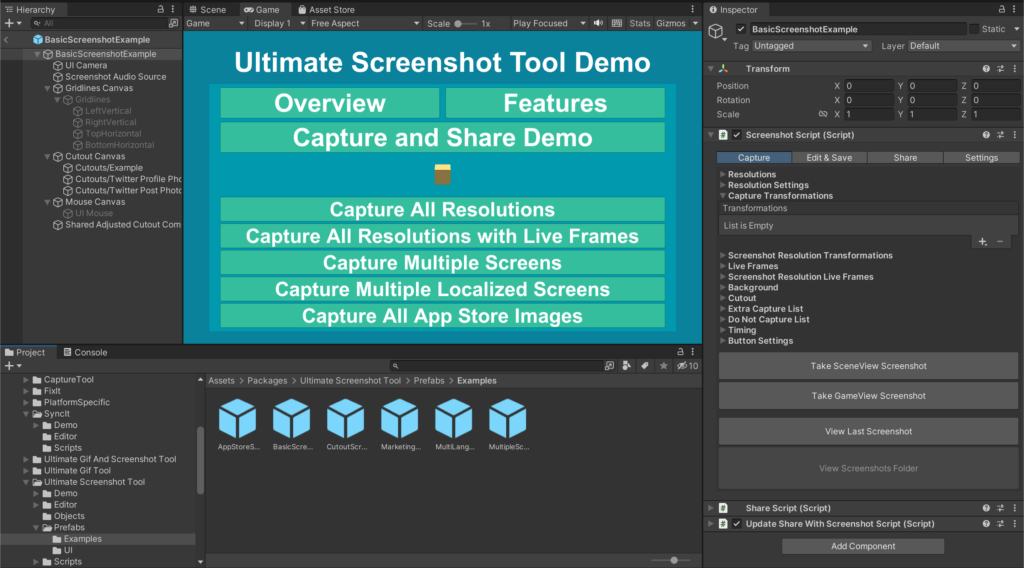 Share with Ease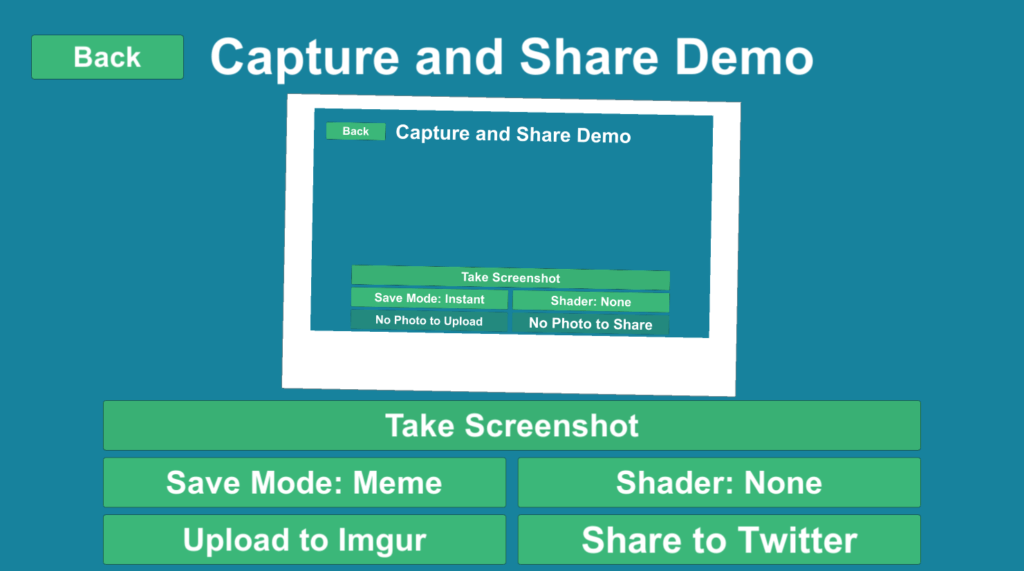 Instant share buttons make sharing your game's progress simple. There are demos for using in game buttons, editor buttons for quick sharing, and support for ShareSheet on iOS and Android.
One Click App Store Screenshots and Previews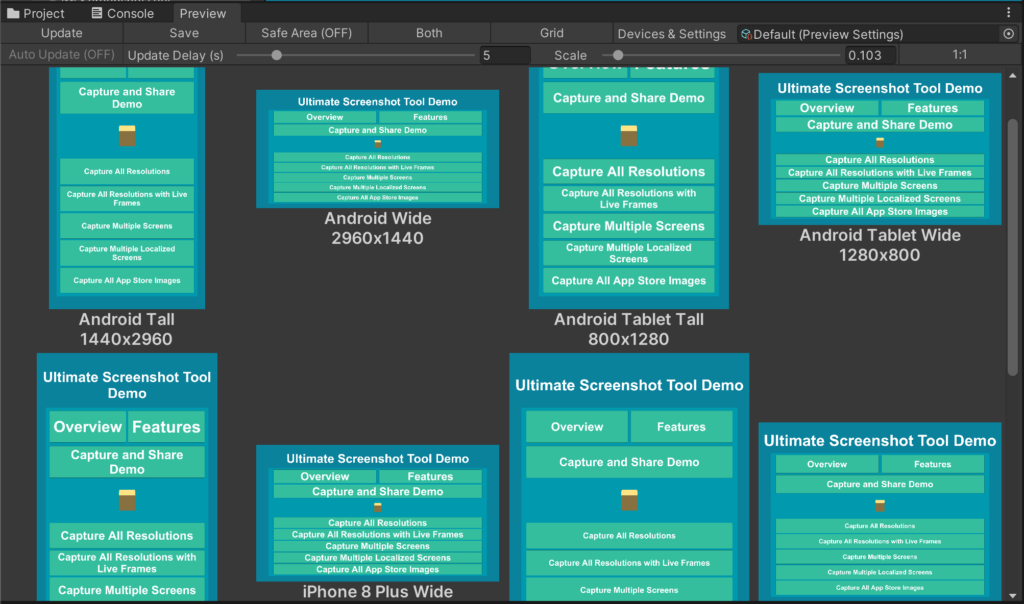 For mobile developers, there's a button to capture all you app store screenshots or icons in multiple languages with just one lick. And you preview your screenshots on different devices and ensure pixel-perfect quality on all platforms! With captures this easy, you can spend your launch day celebrating!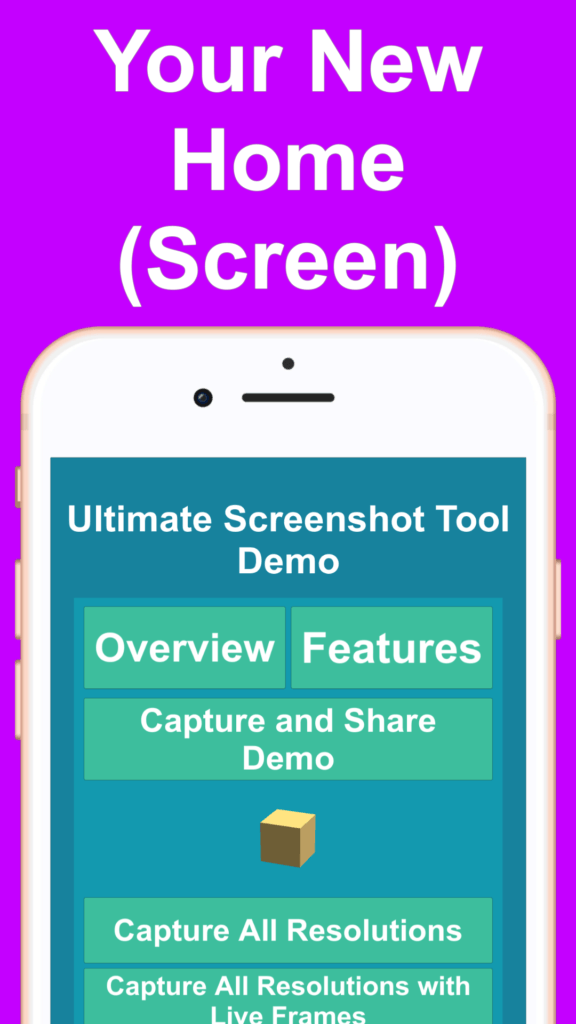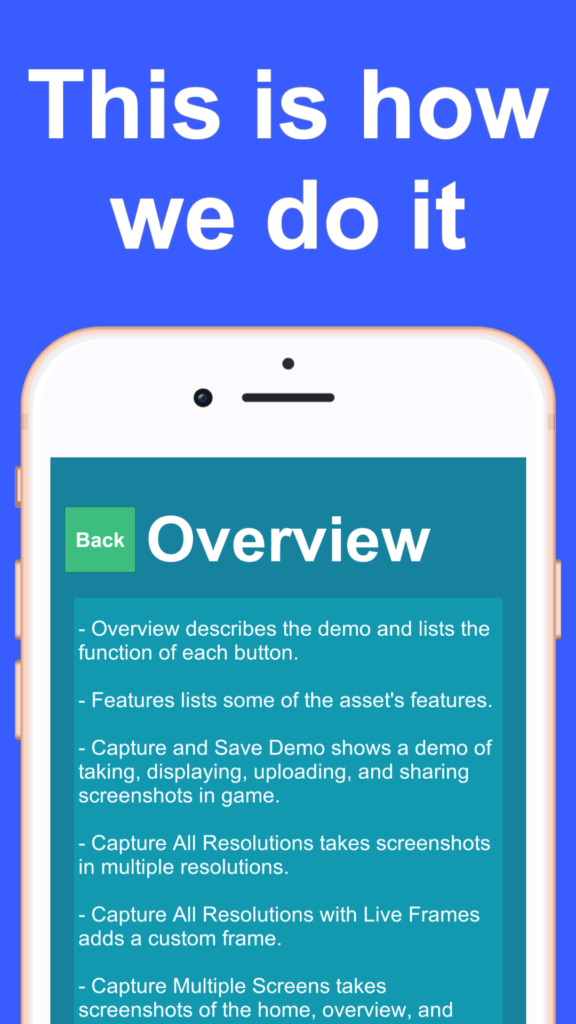 Plus advanced features like device outlines and showcase screenshots!
Supports All Platforms
One of the most impressive aspects of this tool is its platform compatibility. It supports all major platforms, including Windows, Mac, Linux, WebGL, iOS, and Android, allowing developers to capture and save screenshots seamlessly across different devices. Easily save directly to the gallery on iOS and Android, or download on WebGL.
Editing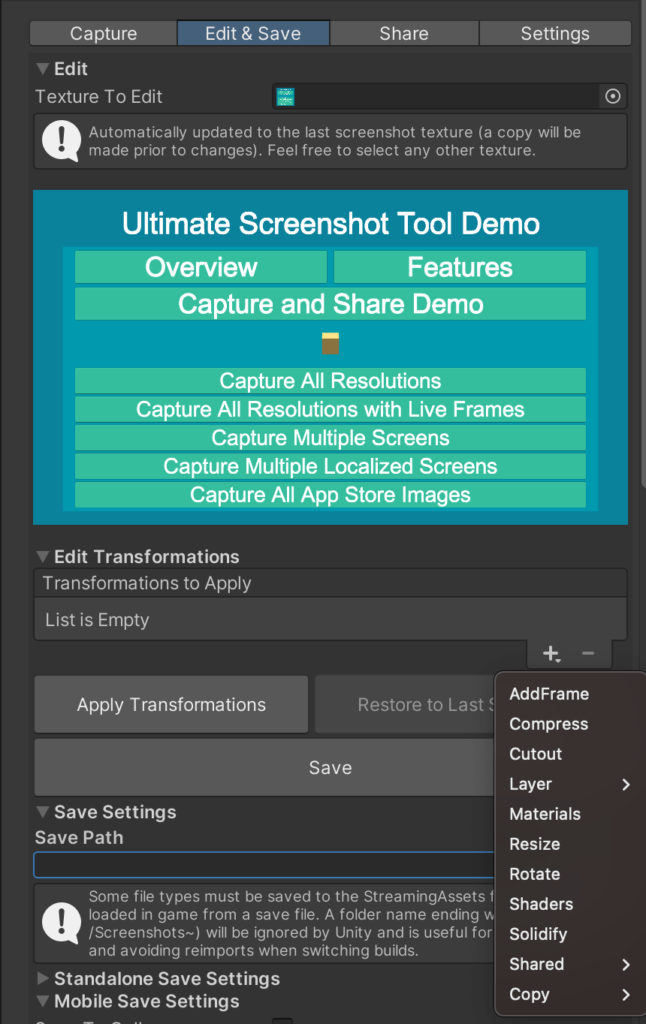 The Ultimate Screenshot Tool goes beyond simple screenshot functionality by providing additional tools for image editing. You can crop, layer, resize, apply filters, shaders, and much more to enhance your screenshots. It supports various image formats, including PNG, JPG, TGA, and EXR, catering to different needs and workflows.
Quality Support and Documentation
The developer is fast to respond to any question and has also gone the extra mile with quality support, thorough documentation, and a demo to help users get started quickly.
Summary
The Ultimate Screenshot Tool is an awesome asset that truly delivers on being the best screenshot tool on the Unity Asset Store. Its simplicity, extensive customization options, platform compatibility, and productivity-boosting features make it an invaluable tool for game developers and artists alike. Whether you're capturing screenshots for marketing, debugging, or showcasing your game, this asset provides everything you need to streamline the process and produce high-quality results.
"This asset saved me so much time and there are so many functions to it. The customer support is top-notch as well. I reached out because I had some questions and I received a prompt response. Honestly the helpfulness of the team blew me away and is right on par with the quality of the asset. If you are looking for the best screenshot tool then this is the way to go!"